Two galaxies collide... then turn their synthetic, baleful gaze upon you.
As the official Hubble announcement calmly puts it:
MENACING-LOOKING 'FACE' FORMED BY TITANIC SMASHUP BETWEEN TWO GALAXIES
Behold: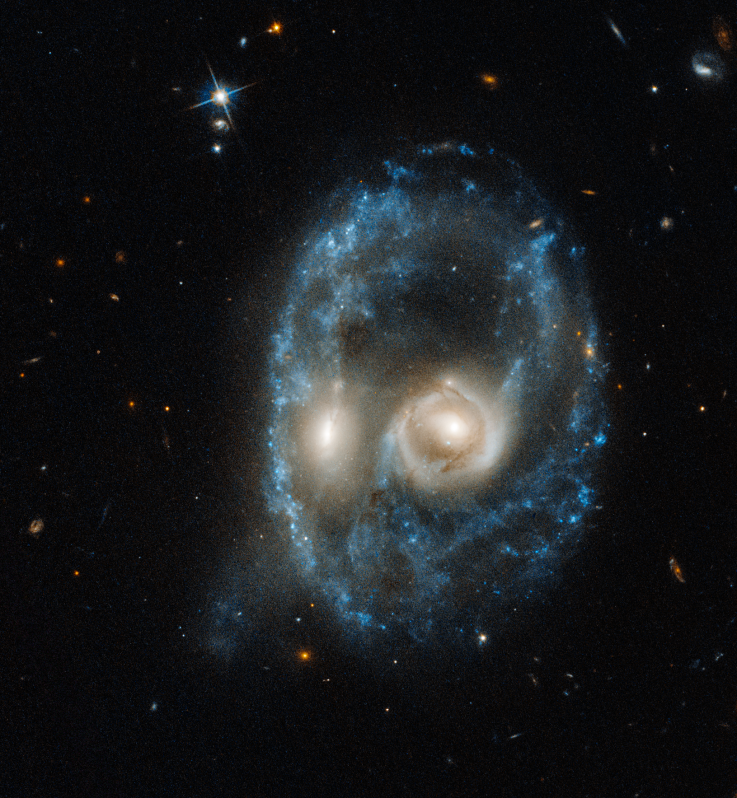 The piercing "eyes" are the most prominent feature of what resembles the face of an otherworldly creature. This frightening object is actually the result of a titanic head-on collision between two galaxies.

Each "eye" is the bright core of a galaxy, the result of one galaxy slamming into another. The outline of the face is a ring of young blue stars. Other clumps of new stars form a nose and mouth.

The system is catalogued as Arp-Madore 2026-424, from the Arp-Madore "Catalogue of Southern Peculiar Galaxies and Associations."
(thanks to Steven "Here's Looking At You, Kid" Kaye)