The scribes at Jezebel dug up some very unsettling Thanksgiving cards from a century ago.  Most involve children.  Several are clearly Infocult's favored stuffing.
For example, a pleasant child gets close to a living bird, with deadly weapon in reach: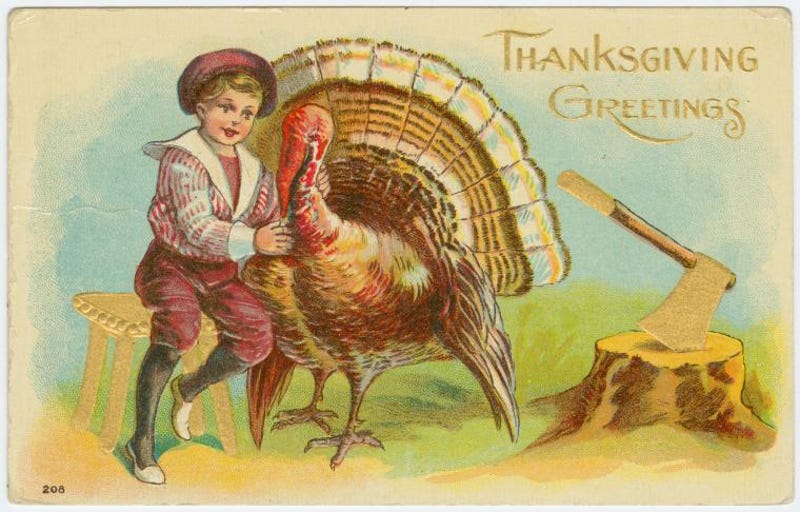 Or this sinister image of angelic children, one luring a turkey to its doom, while another readies a - garrotte?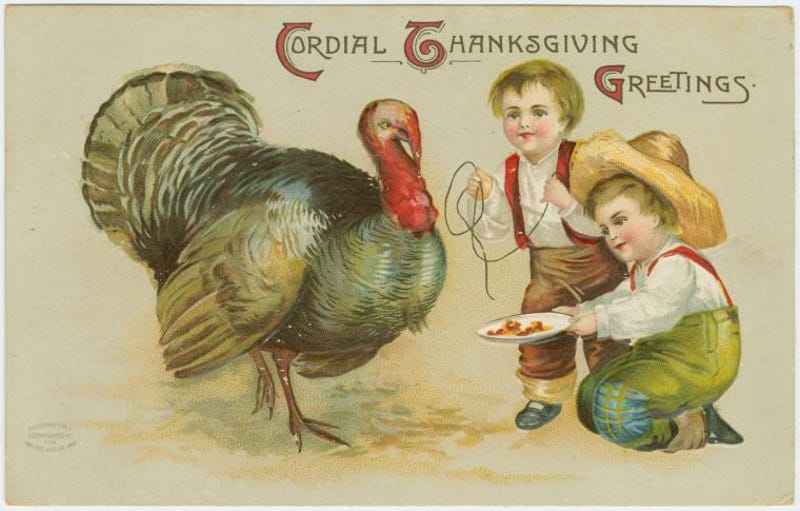 Meanwhile, a lad gets ready with a different killing tool: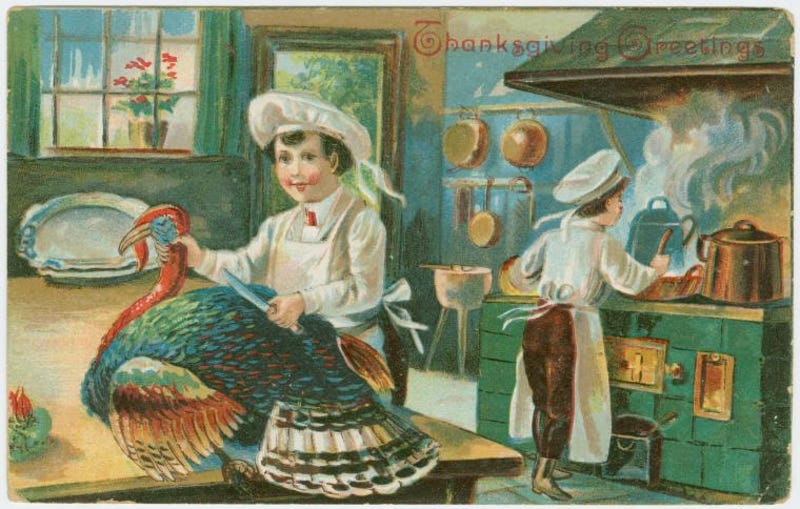 (thanks to Thomas "Pardon ME!" Burkdall)